Legends of the Middle Ages
Queen Isabella
Queen of England, wife of King Edward II
Description: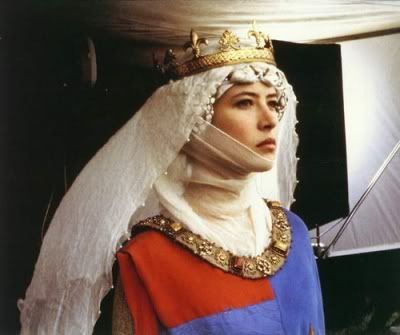 Bio:
Isabella of France is Queen consort of England as the wife of Edward II of England. She is the youngest surviving child and only surviving daughter of Philip IV of France and Joan I of Navarre. Queen Isabella is notable for her beauty, diplomatic skills and intelligence.
Isabella arrived in England at the age of twelve during a period of growing conflict between the king and the powerful baronial factions. Her new husband was notorious for the patronage he lavished on his favourite, Piers Gaveston, but the queen supported Edward during these early years, forming a working relationship with Piers and using her relationship with the French monarchy to bolster her own authority and power.
Together, Isabella and Edward have a baby together, Edward of Windsor born 4 years after they married.