Legends of the Middle Ages
Sasha
Deadliest woman in the world - with a bow.
Description:
A fighter in the group specializing in the bow and arrow. She never seems to miss, and currently leads in kills in the party. Sasha is especially valuable to the party as she holds the magical black cloth, inside are many of the party's possessions – including the treasure of Captain N'bod.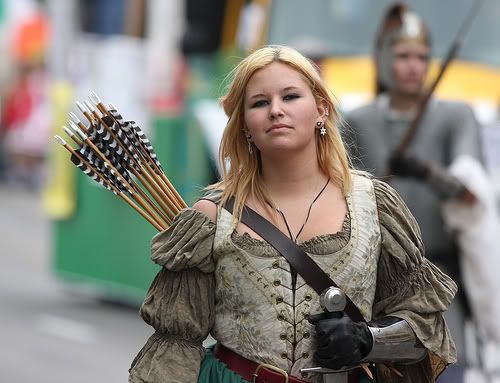 Bio:
The party does not know much of Sasha at all. Elora, Beldet and Kyrs met her with Madmorsight in Southampton, in which they agreed to help each other to fend off an invading goblin army.