Legends of the Middle Ages
Pictures from Second Anniversary Session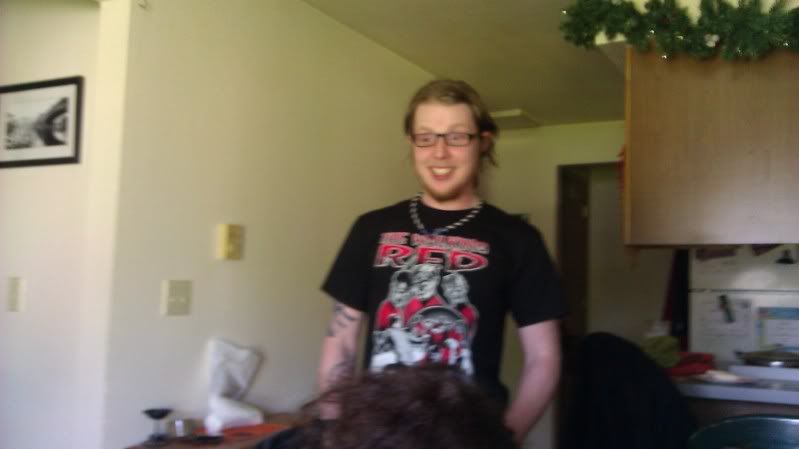 Ryan having a good time with his sweet Walking Red t shirt!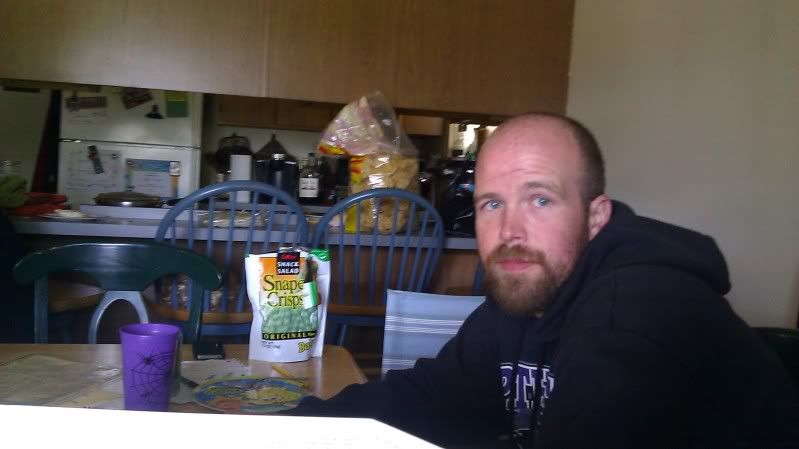 Jeff relaxing and enjoying the game.
Amanda, hating the camera as always!! But you can see the ring I put on her finger!! :)

Jeff reads the letter from Lord Eric.

Ryan checks outs the letter after Jeff.

Here is the prop.

Amanda made some chicken puffs, here they are before entering the oven. They didn't last long enough after they came to survive a photograph.
Sasha under the net with Kyrs as the party tries to restrain her.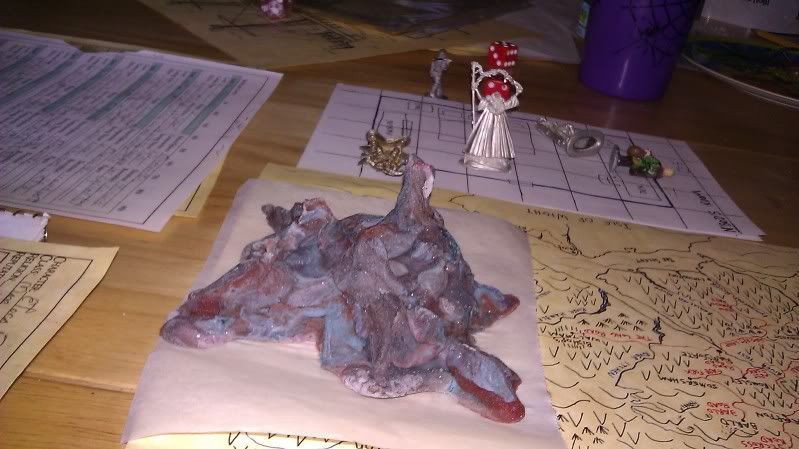 I made a model of Cracknore Isle.